What is a natural and delicious way to avoid the flu and colds this winter? Elderberry Syrup!
Did you know that elderberries help boost your immune system and are packed with antioxidants. They are also high in vitamin C, fiber, rich in anthocyanins and much more! They can help prevent getting a cold or flu or shorten its length if you already have it. Definitely worth having this powerful berries during the winter season!
You can buy Elderberry Syrup online or at your local pharmacy, but it is so very easy to make at home and much less expensive. These make great gifts for family too. Plus, you can alter this recipe to suit your needs. If you prefer the syrup less sweet, add less honey. I made these as gift for my family and they all loved it.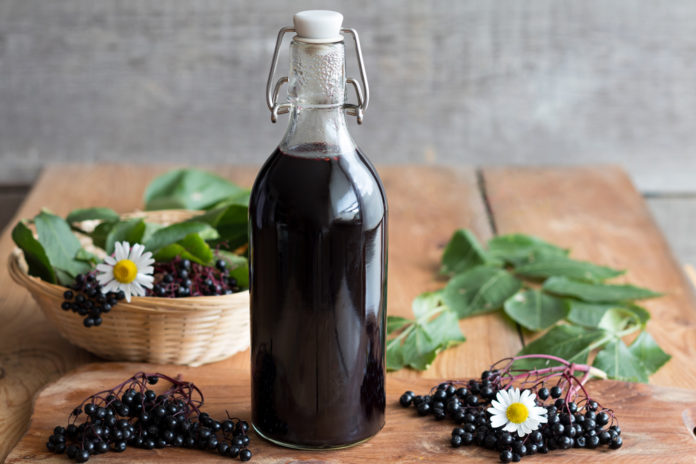 I purchased cute glass jars and the organic elderberries on Amazon. Be sure to store your syrup in a glass jar in the refrigerator. Adults, take one tablespoon per day and Children, take one teaspoon per day. Your kids will love it, its very yummy! Hope it helps keep you feeling well this winter! Try making your own homemade Elderberry Syrup today.
Enjoy!